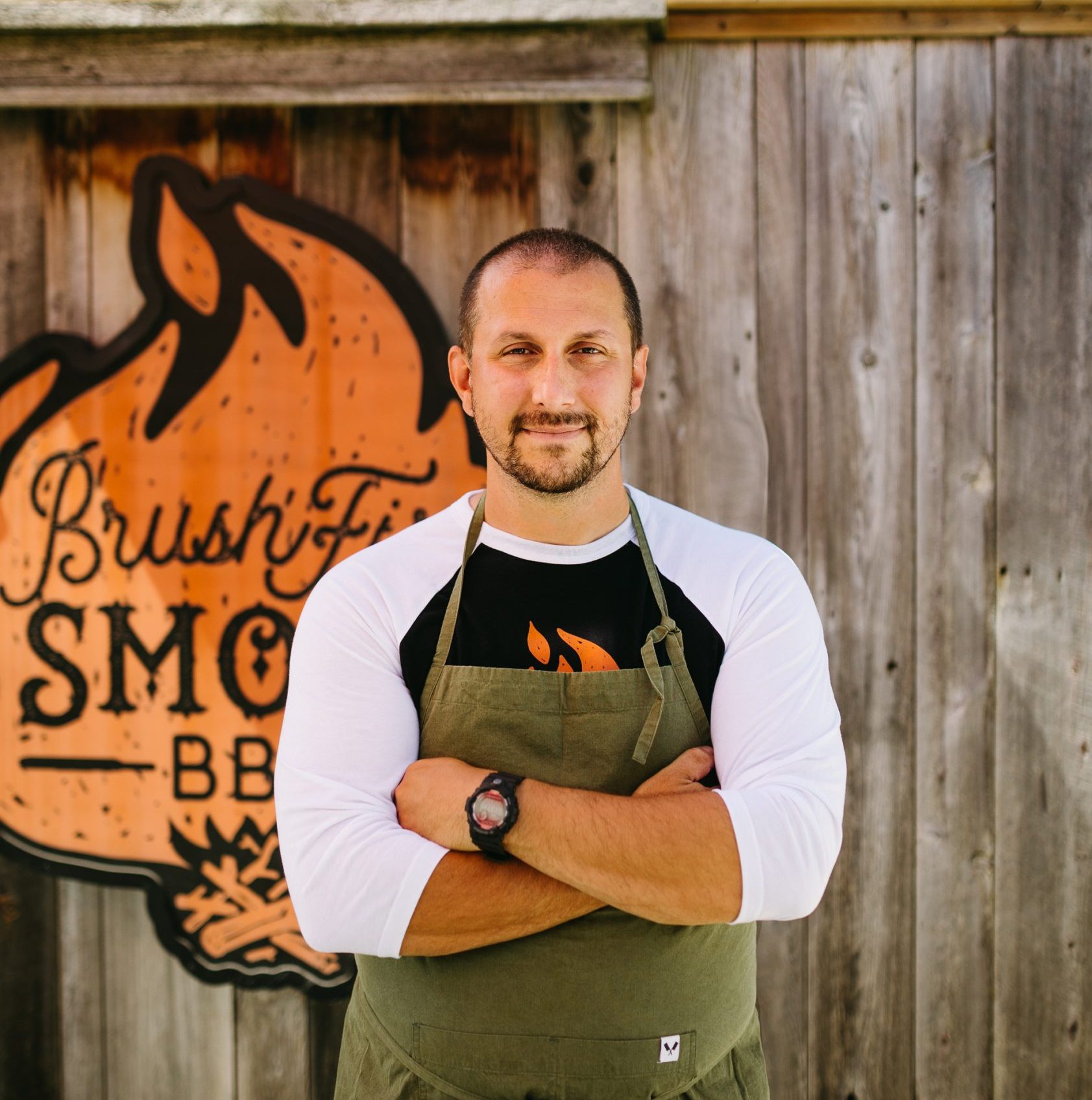 Brushfire Smoke BBQ
Anthony Greco is a Niagara-based chef who comes to Oast with over 15 years of culinary experience, numerous accolades and a passion for cooking that reflects the Region. His understanding and celebration of local ingredients has allowed him to elevate the numerous Niagara restaurants he has been at the helm of over the years.
While in the role of Head Chef at ZEST Kitchen, two of his menus earned gold recognition from the Food Day Canada's and Good Food Innovation Awards. An initiative that focuses on celebrating chefs and restaurants that use locally-sourced ingredients. Furthermore, this recognition earned him the opportunity to represent Canada at the prestigious James Beard house in NYC.
Anthony's commitment to local can be traced back to time spent cooking with his grandmother, who he recalls creating entire meals using only ingredients grown in her backyard. Instilling in him the excitement and creativity that comes along with cooking locally and seasonally. He is especially looking forward to the stripped back nature of BBQ cooking and the opportunity for innovation it provides, by finding new ways to bring non-traditional ingredients into BBQ smoke style cooking. Much like with our beers, Anthony's menus will reflect the changing flavours of the season and highlight Niagara ingredients in inspiring new ways.
Anthony sees food as a universal language, one that has allowed him to develop relationships with chefs across the world, resulting in an opportunity to bring a range of techniques into his cooking. So, from this point on we will let his food do the talking. Come out and enjoy some Brushfire BBQ!