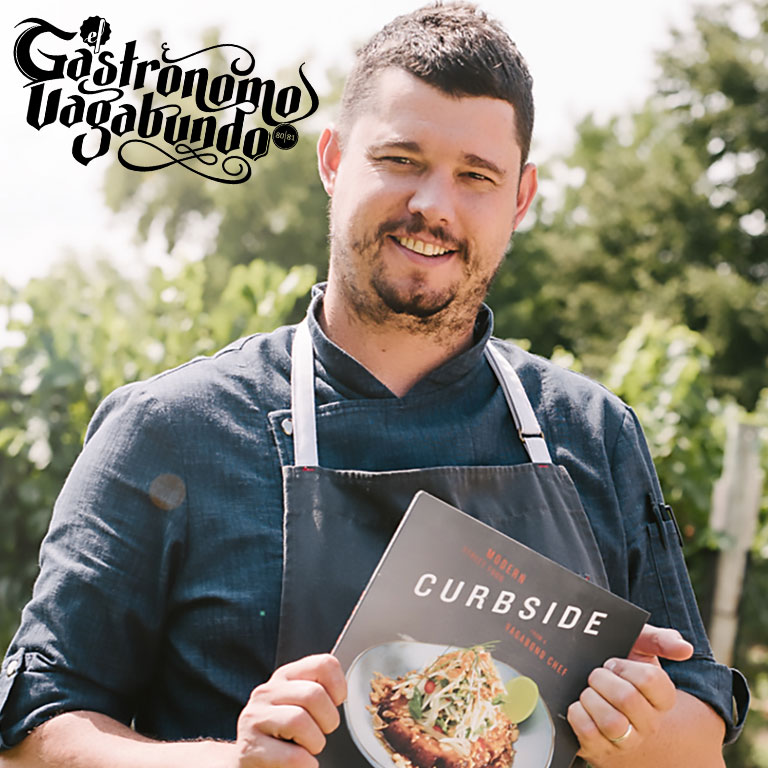 El Gastronomo Vagabundo
Chef Adam Hynam-Smith and the team at El Gastronono Vagabundo have been at home in the beer shed kitchen since day one, serving up beer-friendly eats inspired by global street food. Korean BBQ chicken burgers, Smoked pineapple and habanero fish tacos, veggie-friendly fare, and more!
Stop by Oast for a bite and you can pick up a copy of Adam's cookbook, Curbside: Modern Street Food from a Vagabond Chef. Shortlisted for a 2016 Taste Canada Award, Curbside features a killer Bull Boar Bao recipe using Oast's Biere de Garde!
El Gastronomo Vagabundo is in the Oast kitchen every Friday evening 5pm – 9pm and Saturday 12pm – 5pm.
Follow @elgastronomo and @egvadam on twitter and instagram for menu updates and event announcements.
Read More About Chef Adam Hynam-Smith