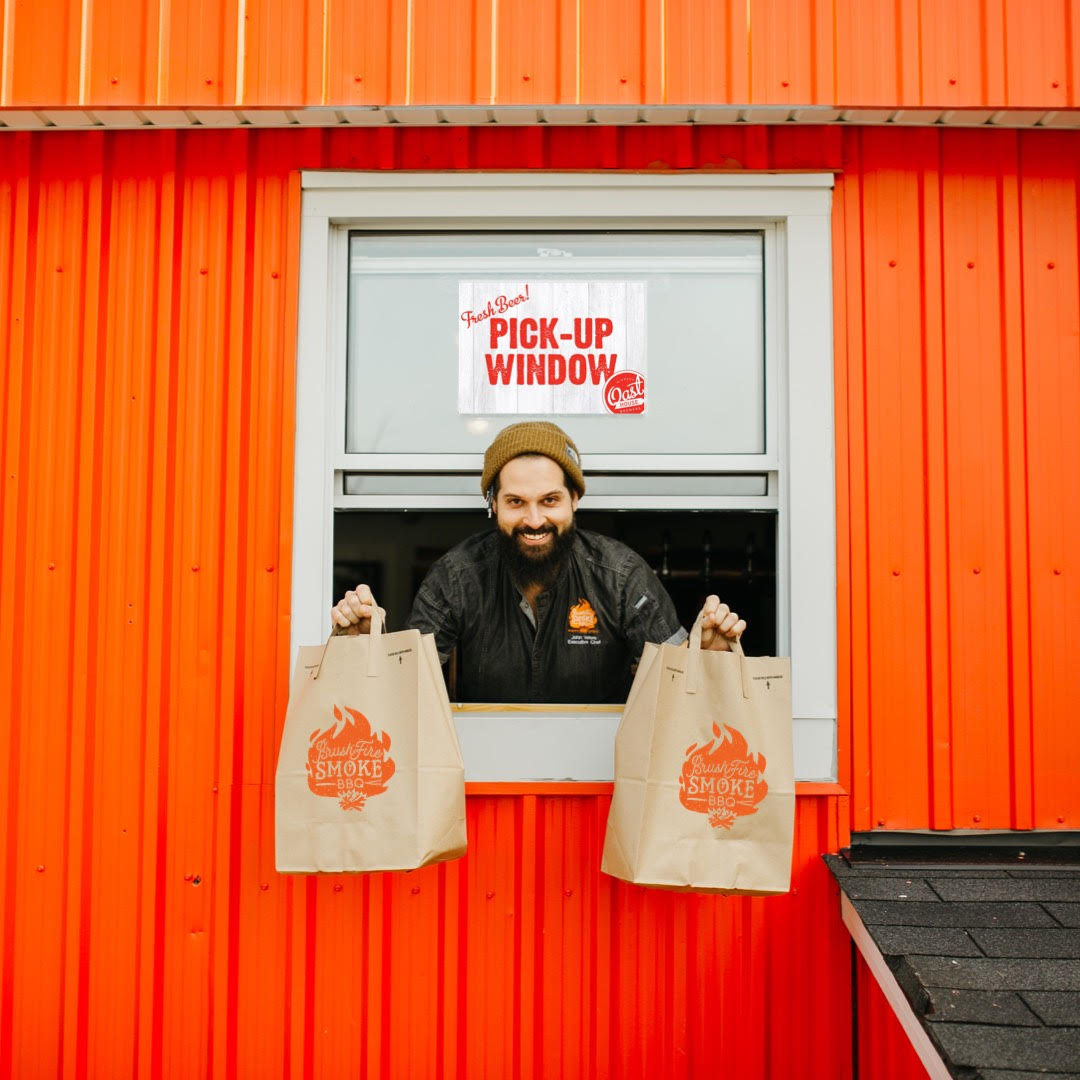 BEER DELIVERY & BBQ AVAILABLE FOR PICK-UP!
As we continue to adapt individually to the reality of COVID-19, please know that we as a company are continuing to do our best to evolve as well. Starting today, all beer from Oast & food from Brushfire is available to be ordered and purchased   online in the new "SHOP" area of our website. All very nice and easy – scroll through the menus on our website, select and purchase items online, collect your order at the side pickup window & enjoy!!  Absolutely ZERO need to step inside the brewery or conduct a physical transaction. If you would still prefer to call in your order and payment to the brewery at 289 868 9627, we totally still welcome this as well. 
Secondly, we are happy to announce that for any beer order over $50.00 we are now delivering free to anywhere within the Niagara Region. Please note that this delivery service is for BEER ONLY and does not apply to any food orders.  
Take care everyone!