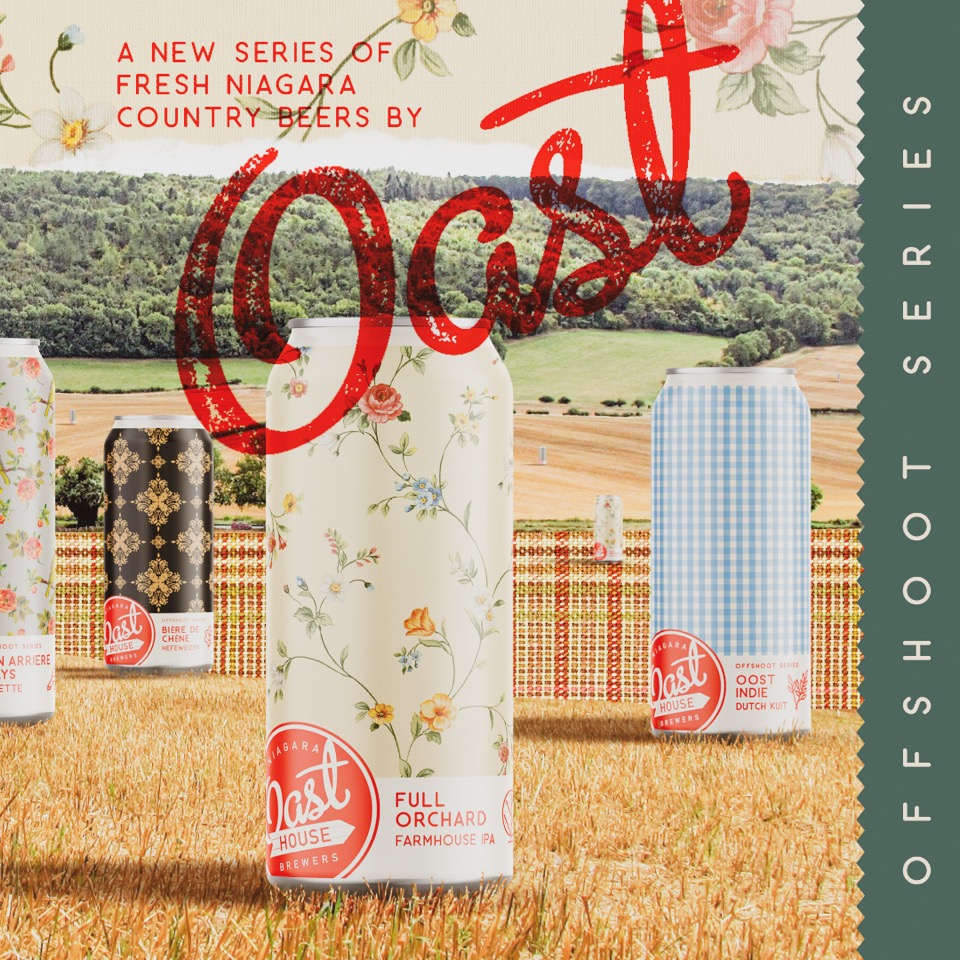 OFFSHOOT SERIES NEW RELEASES!
Introducing a new series of fresh Niagara Country beers by Oast!
A few years ago we started down the path to create a range of beers that would embody and explore what life in Niagara country was all about. The back roads, farms, hidden places, breathtaking sights, smells, foods, good times and the incredibly warm people — brewed into a collection of beers that tell these stories.
Welcome to our Oast Offshoot Series.
This beer series is based on our memories and experiences of our home called Niagara. It's about growing up here and has inspired us. Of the good times and fun that is this place and of all that opportunity Niagara has to offer.
It's been a long dusty bumpy back road to get here. But despite all the pot holes we've passed over, it's been an enjoyable ride with the stereo turned up high.
Strange that here we are launching a new beer series in the midst of all that is COVID. Yep, slap-dab in the middle of it with the challenges, restrictions and all of us and you tucked away in isolation.
And so it has brought us to thinking about our good times and Niagara — an important reminder in such reflective times as these. And that is that good times, amazing experiences and wonderful people are still here. Great memories are still being made in Niagara and we want this series to remind you of that.
Though these beers may be reflective of our past, they are still as relevant as ever to the present here for you in Niagara or wherever you may be. We hope you'll enjoy our beers wherever you are but we especially hope that you'll come visit the region to see what we see, and when you do, stop in to see us too.
Pr'Oast to the brighter days ahead!
#goodtimesstillmadehere #dontforgetniagara
—