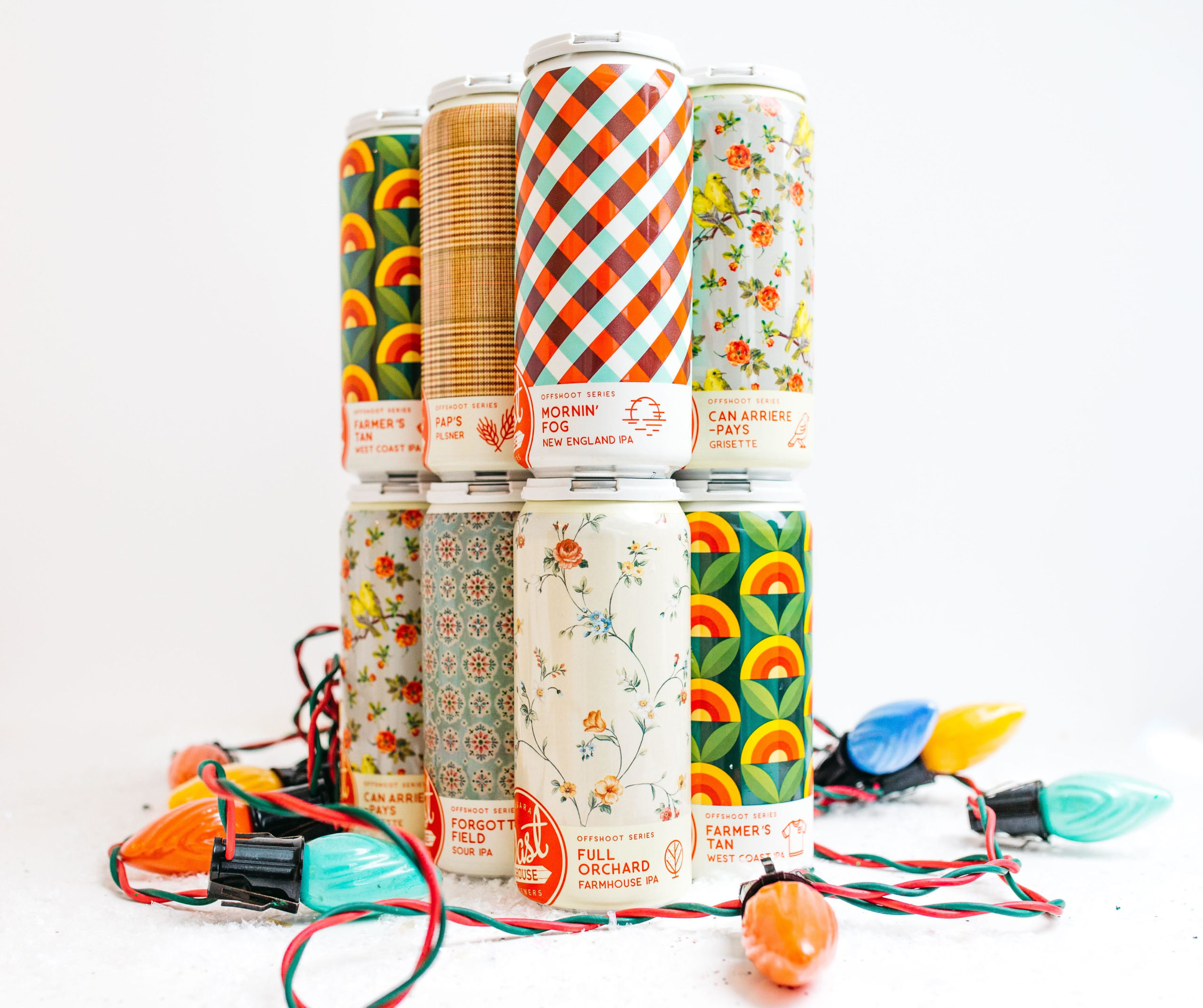 OFFSHOOT SERIES SIXER!
JUST IN TIME FOR THE HOLIDAY SEASON…INTRODUCING THE OFFSHOOT SERIES SIXER!!

Impress with both style and taste at all your holiday parties this season with the Oast variety pack. It includes all your fave canned Offshoot Series brews, including for the first time in cans, our Full Orchard Farmhouse IPA.

Now that you know what you're bringin' to the party, the only question left is which one are you crackin' open first!?

Available for purchase online and at the Brewery!