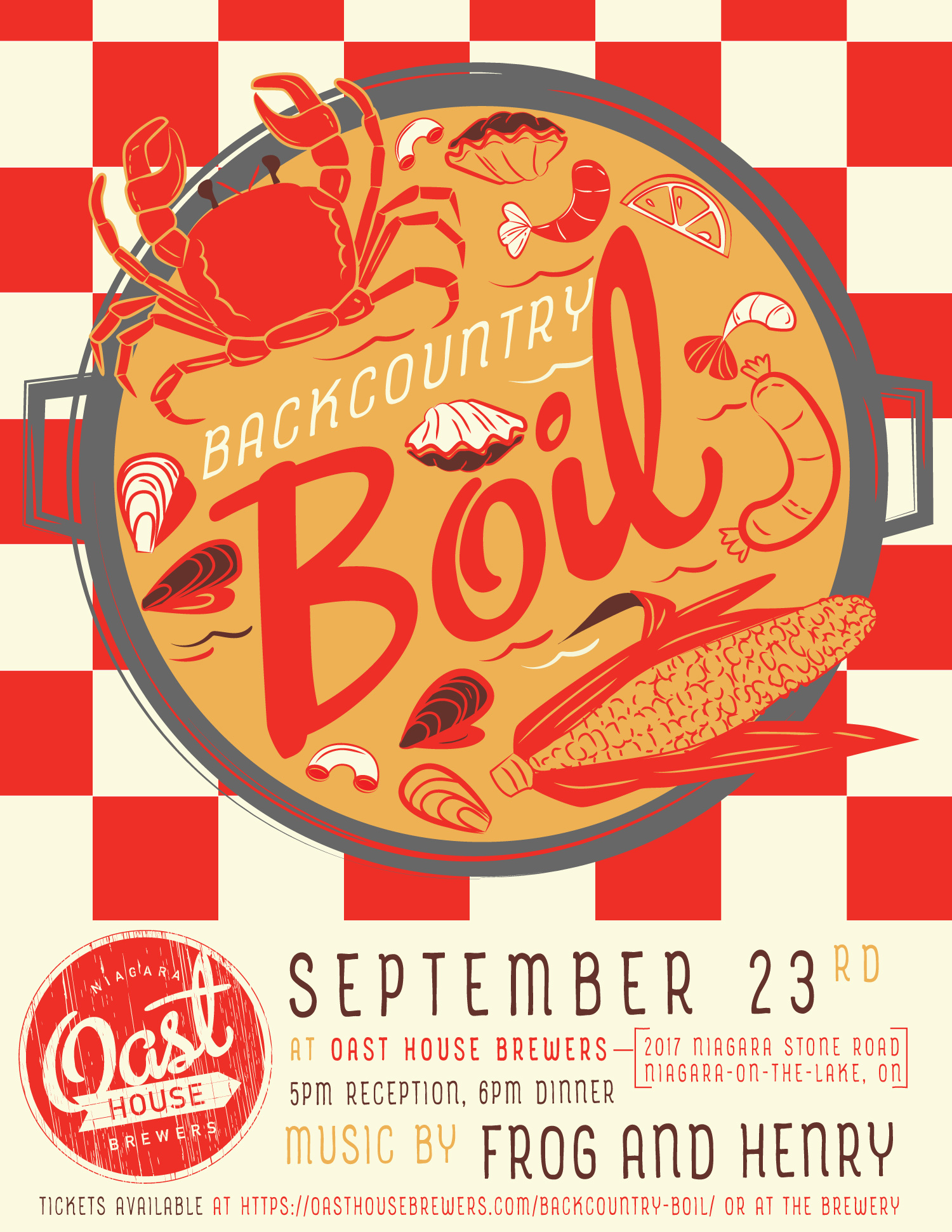 Come join us for a Back-Country Boil on Sunday, September 23rd!
Cocktail reception starts at 5pm serving up our Farmhouse Ales and East coast oysters with accompaniments in the Hop Field
Our Back-Country Boil kicks off at 6pm, includes a special release beer and the following feast:
-Viet-Cajun style PEI Crab, mussels, clams and Canadian Pacific shrimp tossed in melted butter, garlic, lemongrass, cilantro, thai basil, green onions, ginger, old bay, hot fresh chili.
-Peaches n' cream corn on the cob
-Smoked spicy sausage
-Boiled new potatoes
-Buttermilk biscuits with whipped nori butter
-Pimento Mac n Cheese
-Pan-fried Sichuan green beans with roasted peanuts and green onion
-Baby kale and kimchi salad
-Jasmine stone-fruit cobbler with Chinese 5-spice crumble for dessert
*Crab bib included. Eating with your hands is highly recommended.
2017 Niagara Stone Road
23 Sep - 5:00 PM til 9:00 PM - $95.00