Hosted by Spencer Burton. Featuring Simone Schmidt & Special Guests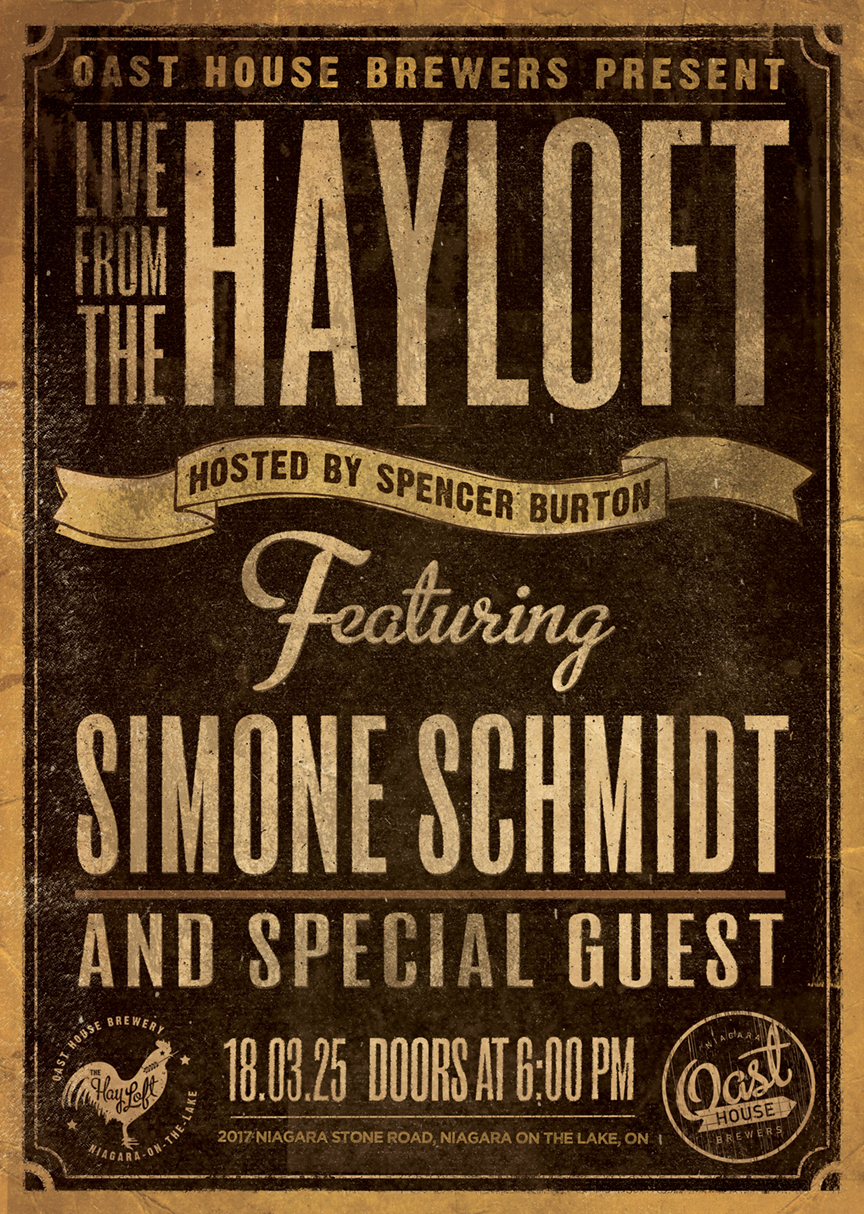 A special Sunday session, Live From The Hayloft: Hosted by Spencer Burton.
Local troubadour, Spencer Burton, is back to host 'Live, from the Hayloft' a 3 part concert series featuring some of Canada's best and local singer/songwriters. Full series passes and admission to our second of three shows are on sale now!
Simone Schmidt, along with special guest join Spencer on Sunday, March 25th, so come down to the Red Barn and up to the Hayloft.
Stay tuned as Spencer's guests will be announced for April 22nd
In April 2017, Fiver (aka Simone Schmidt) released Audible Songs From Rockwood , a song cycle based on three years of research into the case files of people incarcerated at the Rockwood Asylum for the Criminally Insane in Upper Canada between 1856 -1881.  Written in the Old Time acoustic tradition and accompanied by 30 pages of liner notes, the album was long listed for the Polaris Prize and has received critical acclaim from NPR, CBC, The Walrus and The Bluegrass Situation.
2017 Niagara Stone Road
Niagara On The Lake, ON
L0S 1J0
25 Mar - Doors open at 6pm